Croydon Summer Careers Fair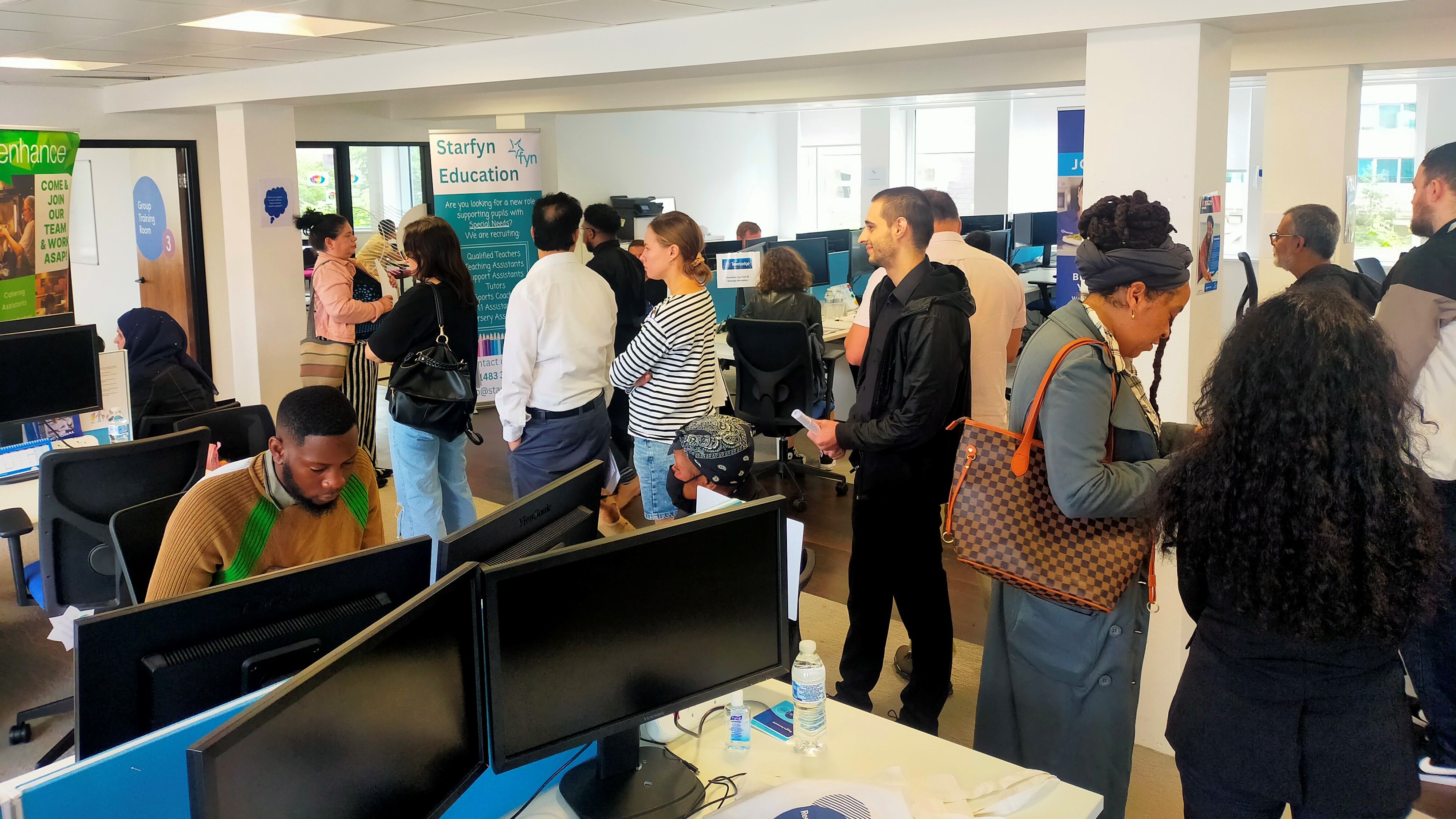 On Wednesday our team in Croydon opened their doors to Better Working Futures participants for their Summer Careers Fair.
Local and national employers for a variety of job sectors were invited to speak with our participants about their organisations. Participants had the opportunity to learn more about each organisation, ask questions, and even apply for live vacancies.
Attending employers included representatives from Surecare, Enhance Catering, the NHS, Starfyn Education, Home Instead, Travelodge, Children of the Mangrove, Quint Education and more.
We are pleased to share that 25 interviews have already been booked, with offers still coming through to our participants.
Starfyn Education, a recruitment agency that works with schools to fill vacancies, said:
"Thank you for hosting us once again! Since first attending your Careers Fair last November, we have gone from working with two schools to eight schools, and we couldn't have done it without your support!"
Another provider, RIFT, said:
"The day was incredibly well-organised. The staff support allocated to each employer/trainer station was such a great idea. Alongside our QR code, it made processing any potential referrals so simple! We met with some really interesting participants and had a great time understanding their self-employment goals."