Inclusive Employer Conference 2023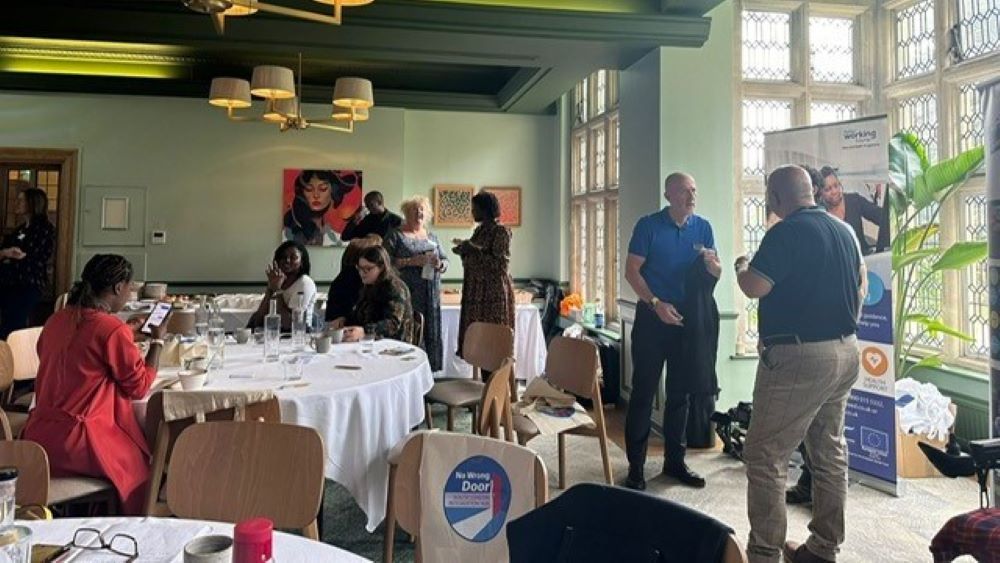 Earlier this month, South London Partnership and Reed in Partnership invited South London organisations to attend their Inclusive Employer Conference.
Held at Selsdon's Birch Hotel, the event encouraged attendees to reflect and improve on their inclusive employment practices for employees with a disability or long-term health condition.
South London employers attended to hear from a range of keynote speakers who spoke about the benefits of being more inclusive and gave practical advice around inclusive practices.
We were pleased to welcome Abigail Agyei MBE, Workforce Capability Lead for the Department for Health & Social Care, who spoke to attendees about disability in the workplace and how organisations can progress the intersectional equality agenda.
Chris Paterson, Programme Director for Reed in Partnership's Better Working Futures service in South London, spoke to attending employers about the resources available to help them be more inclusive. As well as supporting South London residents into sustainable employment, Reed in Partnership - a Disability Confident Leader - also helps local employers to become Disability Confident themselves.
Chris said: "Reed in Partnership can really help employers to become more confident in dealing with job applicants who have a disability. More than 70% of our South London participants who start working have a declared disability, so we understand the kind of requirements and the support they might need from an employer. No employer should miss out on great talent, and likewise no great candidate should miss out on a job opportunity because of a disability or health condition.
"There's so much out there for employers to access to make inclusion straightforward, and the event has been a great opportunity to discuss that with those attending today."
Other keynote speakers included Matt Wood from the Woodmor Foundation, David Hobday – CEO for Sutton Mencap, and David Steeds – Group Partnership Manager at the Department for Work and Pensions, who all spoke about more inclusive employability & recruitment practices.
Ursula Johnson, Integration Manager for Reed in Partnership's Better Working Futures service in South London, said: "It was a pleasure to work with South London Partnership to deliver this event. We know that many employers – especially SMEs who have potentially less resource – want to be more inclusive but aren't sure where to start.
"We wanted this event to give attendees the tools and confidence to develop more inclusive recruitment and employment practices for people with a disability or long-term health condition. Part of that is understanding the benefits of being a more inclusive employer – how it can increase staff retention and build a stronger workforce.
"We hope that the Inclusive Employer Conference resulted in our attendees feeling energised about inclusion and equipped with the right advice to make it a reality."