Spring Careers Fairs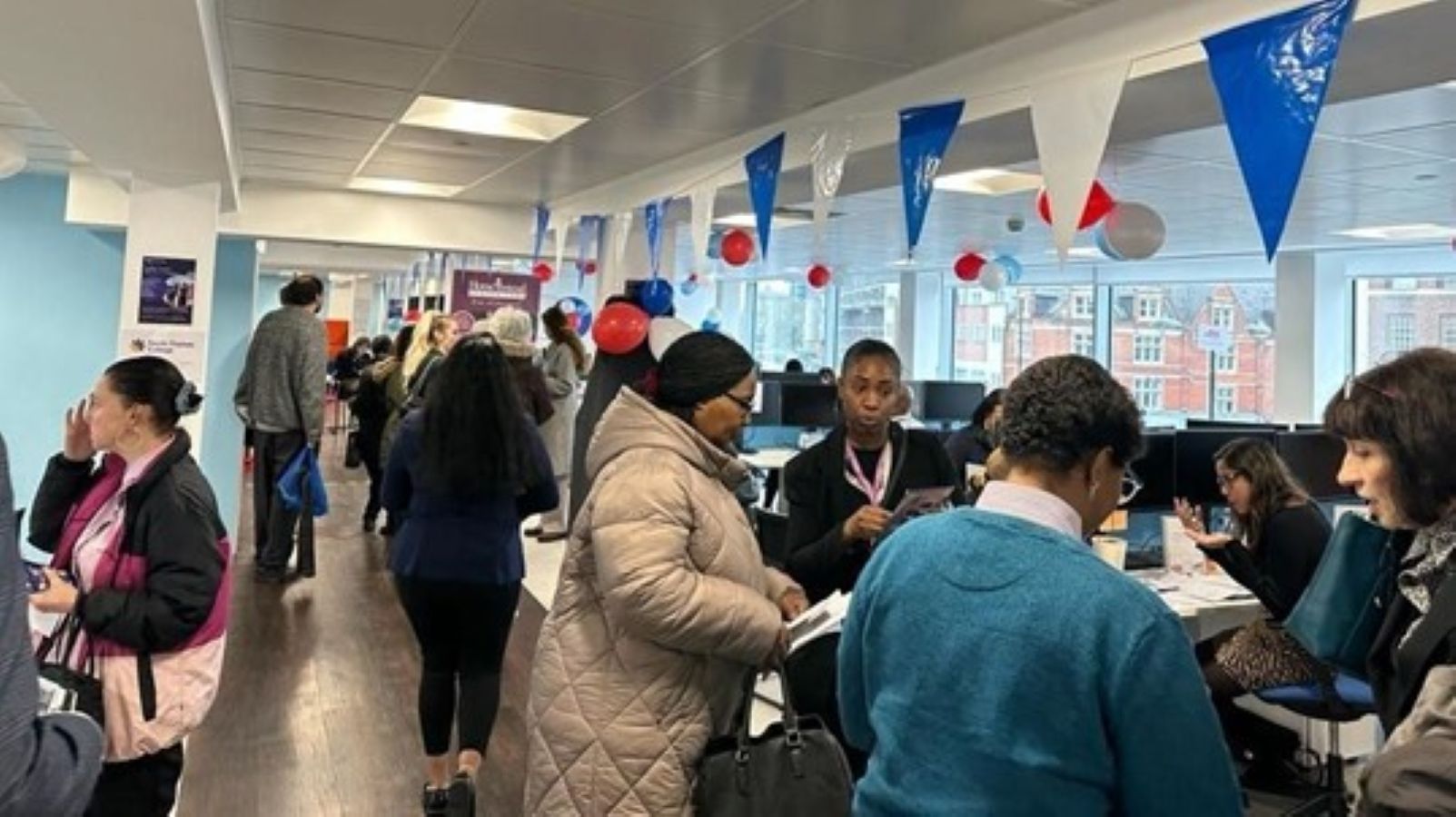 Throughout March Our teams in South London have been hosting four careers' fairs for our participants to speak with local employers and apply to open vacancies.
Fairs took place in our Croydon, Merton, Sutton and Kingston offices, with hundreds of service participants attending to speak with 25 employers and service providers. This included Capital City College Group, Home Instead - Croydon & Dulwich, Strive Training, South Thames Colleges Group, Enhance Catering Recruitment, Sure Care Croydon & Sutton, Smart Works, Croydon Vision, London Skills and Development Network, Caridon Group, HM Prison and Probation Service, and more.
Participants had the opportunity to speak directly with recruiting employers, ask questions about the sector and available roles, and even apply for live vacancies. We were also delighted to welcome a variety of colleges and training providers who were able to inform our participants about their options regarding education and training opportunities.
The feedback from the events has been incredibly positive, with some attendees telling us:
"It was a very good event. Good that we were there to speak to many wonderful candidates. Very promising." – Croydon Vision

"Thank you very much for invitation. Amazing event, well organized. Big thank you to all your team. Looking forward to collaborating and supporting participants." – Learning Curve Group
We look forward to sharing more with you over the coming weeks as interviews begin to take place and job offers are made.